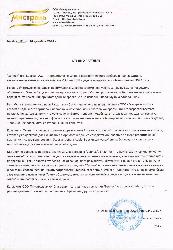 Zennex (Sole Proprietor Berezin A.S.) is and advanced interface developer company and high-quality apps producer for iOS and Android, operating on the Russian market since 1999.
Owing to the obvious advantages it boasts over its competitors, our company decided to turn to Zennex with the aim of implementing a software development project for a mobile version of the company's site, whereby this project had not managed to be carried out by the previous contractor.
Development of the app about our company was designed to present Mistral Alco, LLC as a reliable partner and high-quality alcohol product supplier. We wished for the app of development to be as informative and user-friendly as possible. The goals in releasing the app for smartphones was improving the recognizability of our company's brand and, consequently, boosting customer loyalty.
Zennex Company handled the iPhone app version development project's implementation successfully, which was already available for download in the AppStore and updates are created for it as our company becomes more developed and the Apple devices' bases are improved. The version for devices operating on the Android platform is currently on its final stage.
We are absolutely happy with our contractor Zennex's professionalism. In particular, it deserves recognition for its distinctly smooth technological process: at each moment we understood what the experts we working on and which tasks were yet to be carried out before achieving the end product. Of course, we had technical notes that we provided them, however Zennex's employees demonstrated wonderful communication skills and displayed the ability to understand the customer's needs due to which all of the flaws we indicated were corrected in a timely fashion. Thus, our combined efforts created a high-quality product that corresponded to our goals and objectives.
The Mistral Alco, LLC team thanks Zennex Company's employees for their delightful work and are willing to recommend them as an IT solutions supplier to other companies.